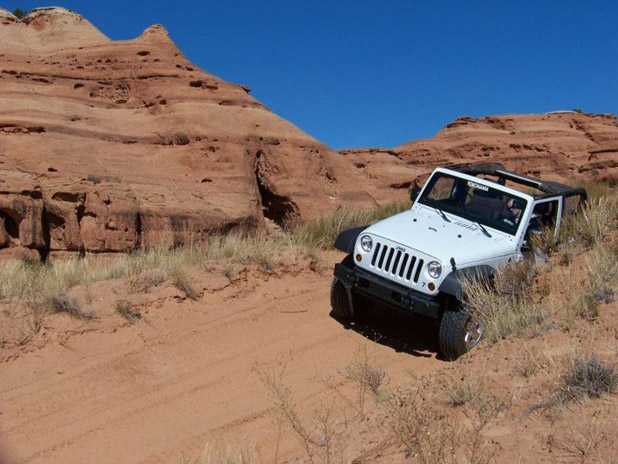 Jeeping can be one of the best ways to enjoy the outdoors. With the weather starting to warm up, taking the whole family out jeeping is a great way to celebrate. However, jeeping with the family – specifically with kids – can offer some difficulties. A lot of kids really like to go jeeping, and it can be a great way to spend a warm day. There are some things one should keep in mind before heading out, though. Here are some things to keep in mind while jeeping with kids:
Firstly, it is important to keep kids strapped in tight. Different jeeps have different kinds of seat belts, so make sure to pick ones that work for you. Have a talk with your children about jeep safety beforehand, and make sure they understand things that they can and cannot do while jeeping. Driving extra careful is advised, and it's probably not a good idea to go on the very difficult jeeping trails with kids in the car.
Make sure they – and you – have plenty of water, as well as emergency gear in case there's an accident. It's a good idea for them to wear sunscreen, as well as other good clothing for being out in the sun. In order to keep the kids happy and interested, letting them take pictures with a disposable or cheap camera can be a good idea too.
Jeeping can be a wonderful experience for the whole family. As long as one stays safe, has all the right gear and plenty of water, jeeping with kids can be a lot of fun for everyone involved. Take advantage of the warm weather, as well as Canyonlands Jeep Adventures' February special that offers jeep rentals for only 150$, and have fun out there!