In late winter of 2003 Steve and Jason were having breakfast at the local's favorite Moab Diner and while enjoying their meal they were discussing the 4×4 rentals and what a fun business to be that could provide people coming to the area a way to get out into the backcountry, they could offer a quality product with emphasis on great customer service. Canyonlands Jeep Adventures was started in the spring of 2004. Both Steve and Jason come from a background in outdoor adventures and both have been guides in Southeastern Utah and the Canyonlands region for over 15 years.
By 2005 Canyonlands Jeep Adventures had outgrown their first location. At that point Steve and Jason approached the Moab Adventure Center, which had just opened for business in the center of town, as the premier "One Stop Shop" for adventure. Canyonlands Jeep Adventures have been in partnership with the Moab Adventure Center ever since.
2007 brought a model change by Jeep and with that Canyonlands Jeep Adventures decided to increase their fleet from the starting point in 2004 of 8 vehicles to a fleet of 20 jeeps.
Late in the summer of 2011 Steve and Jason saw a need for rental cars to be available in town, and felt that Canyonlands Jeep Adventures and their staff could easily meet that need. We now offer jeeps in 2 door and 4 door models and cars ranging from compact cars to 7 passenger minivans. We have a vehicle to fit the needs of any family outing, whether off-road or just traveling on the pavement.
In 2012 Canyonlands Jeep Adventures decided to expand yet again and have added a second location at Canyonlands Field (the Moab Airport) capitalizing on the increasing demand for transportation and activity.
Canyonlands Jeep Adventures started with the intention to give the customer great service, great vehicles and a great memory of Moab. The same holds true today and will continue in the future.
Thank you for choosing Canyonlands Jeep Adventures to be a part of your Moab experience. Hope you make memories of a lifetime, while having "Your Adventure, Your Way!"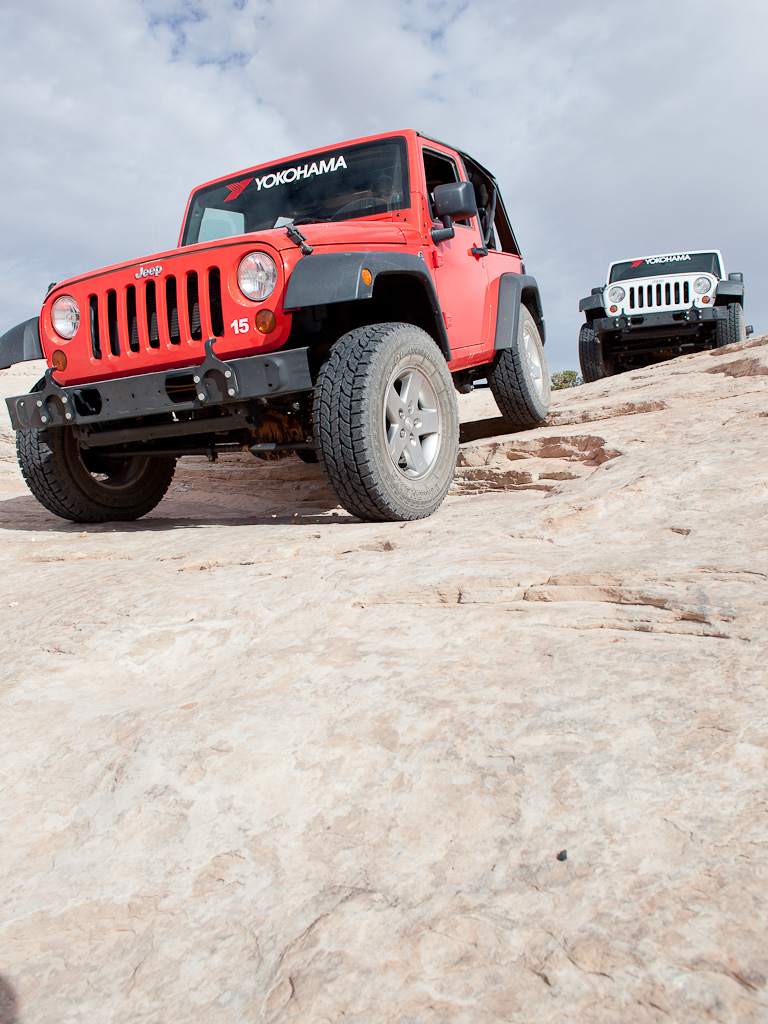 '