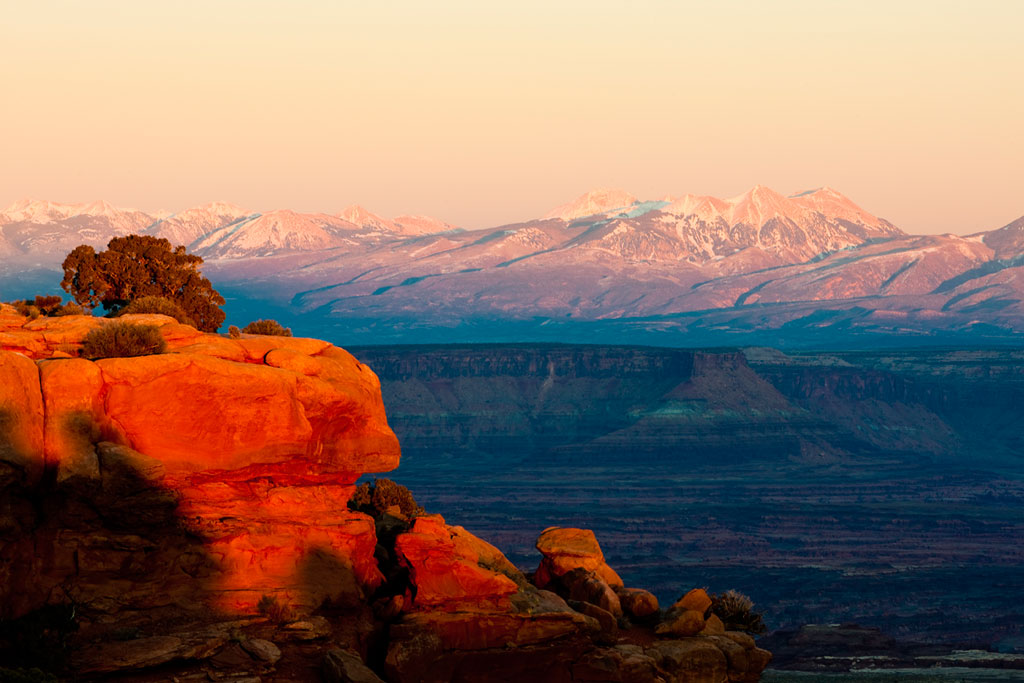 Finding ways to stay cool in the summer heat can be a challenge. Going river rafting, swimming, and hiking in water are all great options one can take in order to still enjoy outdoor recreation, even in the intense temperatures. Another solution is to go somewhere with higher elevation – such as hiking in the mountains. While this doesn't mean it can't still get hot on the mountains, the higher elevation does decrease the temperature, sometimes by a large amount, and can help to take the edge off the heat.
Furthermore, mountains like the La Sal Mountains in Moab, Utah, also have several lakes that can help one stay cool as well. There are a lot of trees that provide shade and help make the temperatures drop, and all of these factors combined can make hiking in the mountains a little bit easier than being out in the sun.
There are a lot of advantages to hiking in the mountains aside from the cooler temperatures, though. It is also a nice change of scenery, especially in a place like Moab. Because Moab is in a desert, going up the mountains and seeing all the green trees and beautiful flowers can be an amazing experience, and a nice change from the usual desert landscapes.
Hiking in the mountains can be a lot of fun, is great exercise, and can help one stay cooler during the hot summer. Be sure to bring plenty of water, and have fun out there!