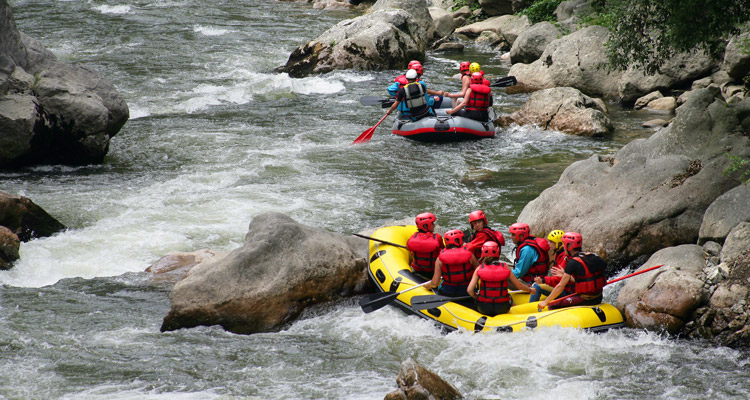 Summer temperatures can get intense, especially in places like Moab. As a result, staying cool in the heat can be a bit of a challenge, so it is a good idea to find different ways to cool off in the summer. For example, one can go hiking in the water, or go jeeping, do outdoor recreation at night, or go river rafting. River rafting in particular is a great choice for staying cool, as it is a lot of fun, great exercise, and a wonderful way to explore the outdoors.
River rafting is a lot of fun for families or individuals, and there are plenty of different river groups and guides to choose from. One can take simple day trips, or longer overnight ones, and one can choose parts of the river with less or more rapids depending on one's preference.
Moving along the river can be relaxing, and there are often places where one can get into the water to cool off, or else parts of the river where one gets splashed from the rapids. It can be a very exhilarating experience for everyone involved.
River rafting also allows one to get some unique views of the outdoors. Sometimes one can even spot different wildlife, and one can even go camping on some parts of the river as well.
River rafting is an excellent way to stay cool – and have fun – in the outdoors, especially in places like Moab.