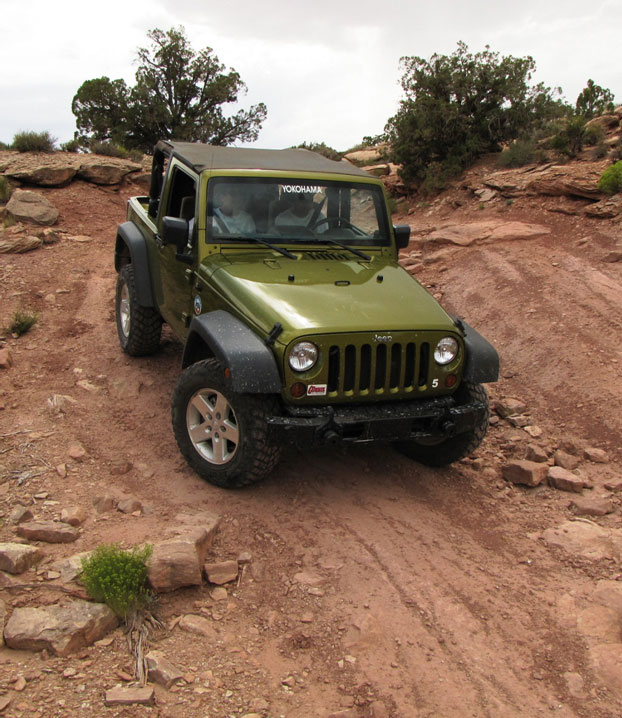 Jeeping is a lot of fun, and a great way to explore the outdoors. It can be done with friends or family – as well as young children – and it allows one to experience the rugged outdoors in a unique way. Jeeping can be thrilling and can let one get some great pictures, or it can be a good way to get to a picnic or hiking spot. However, jeeping can offer it's own challenges and difficulties as well, so it is important to be prepared in order to stay safe and comfortable while out on the trails. Here are some important safety tips to keep in mind while exploring the backcountry on a jeep:
Firstly, it is important to have plenty of water. Especially in the Moab desert, it can get very hot, and the heat makes having plenty of water even more important. It is estimated that people should have at least a gallon of water per day, and even more if they are expending a lot of energy through exercise or heat.
Secondly, it is absolutely a good idea to go jeeping with a guide. Not only can jeeping be difficult, but it is possible to get lost on the trails, so having a guide can make that process much safer. Even if one is an experienced jeeper, having a guide is still a good idea.
Thirdly, make sure to dress for the weather. Jeeping can take a long time, so dressing for the hot sun – including wearing sunblock – can help to make one more comfortable. Wearing layers if it is colder is a good idea as well, so that one can add or subtract layers as needed.
With tips like these, staying safe while jeeping can be easier. Have fun out there!