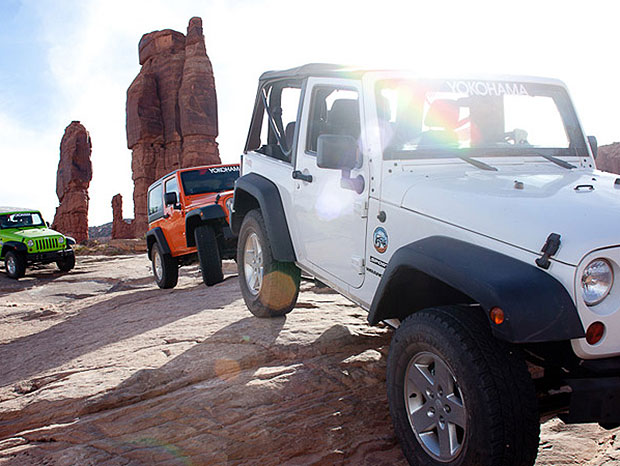 Jeeping is one of the best ways to enjoy the outdoors, especially during the summer. It's a fun and exhilarating activity, and can be a wonderful way to spend time with the whole family as well. One can even take their dogs jeeping, and the experience allows one to explore the back country, and other parts of the outdoors that one might otherwise miss. However, there can be some complications when it comes to jeeping that one should keep in mind before heading out on the trail. For example, heavy summer rainfall can make going jeeping difficult, or even dangerous, especially in a place like Moab. As a result, it is a good idea to avoid going jeeping right after it rains, and here's why:
Jeeping can be done on dirt or slickrock in Moab, but after a heavy rain both can be a bit difficult or dangerous to deal with. Dirt quickly becomes mud, which can make vehicles get stuck. This can cause one to be out later than intended, or even stuck until rescue comes. However, wet slickrock is even more dangerous. Parts of the rock can crumble when it gets wet, and this can cause accidents. The jeep could fall over, or even fall off of a ledge, and such accidents can cause injury and even death.
Because of the above reasons, it is a good idea to not go jeeping just after a heavy rainfall. Instead, one should wait a day or two for things to dry before hitting the trails. It is a good idea to consult a guide or someone else who knows about Jeeping before heading out, just to be safe as well.