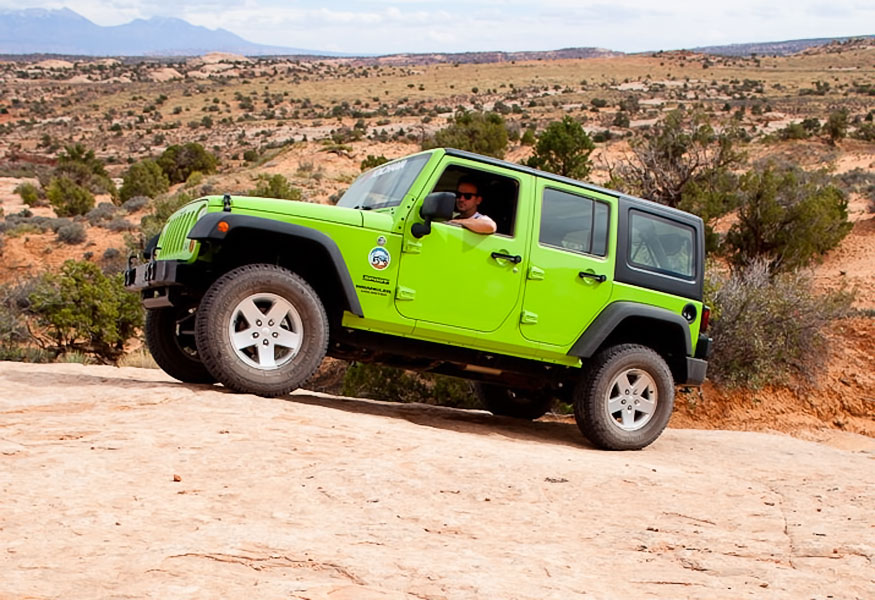 Modified 4 door Wrangler Unlimited
This is the ultimate vehicle to get out and see what Southeastern Utah has to offer. This Jeep comes with a 2.5 inch lift, 4 doors for easy accessibility for those sitting in the rear seat and more cargo area for all your needs, plus with seating for five everyone can ride together.
Daily Rental Rate: $230 per day
Glass and Tire Insurance: $25 per rental contract**
*Rentals period is from 7:30 am to 6pm. Multi-day reservations the Jeep is due back at 6pm last day of rental. Please call or email us with any questions regarding your specific plans.
**Glass and Tire insurance in optional coverage but highly recommended. Glass and Tire covers either the windshield or one tire if damaged. Driving on dirt roads with lots of loose dirt and rocks, rock chips and broken windshields while they do not happen every day they do occur on a regular basis. If you do not have Glass and Tire coverage the typical windshield replacement is about $500 with Jeep down time and replacement windshield. Tire replacement is around $250 per tire. This insurance has a $0 deductible. We see more windshields cracked then tires. Many have bought it and glad they did, many of not and wish they had. If you have questions about Glass and Tire coverage please give us a call and we would be happy to answer your questions or add it to your rental.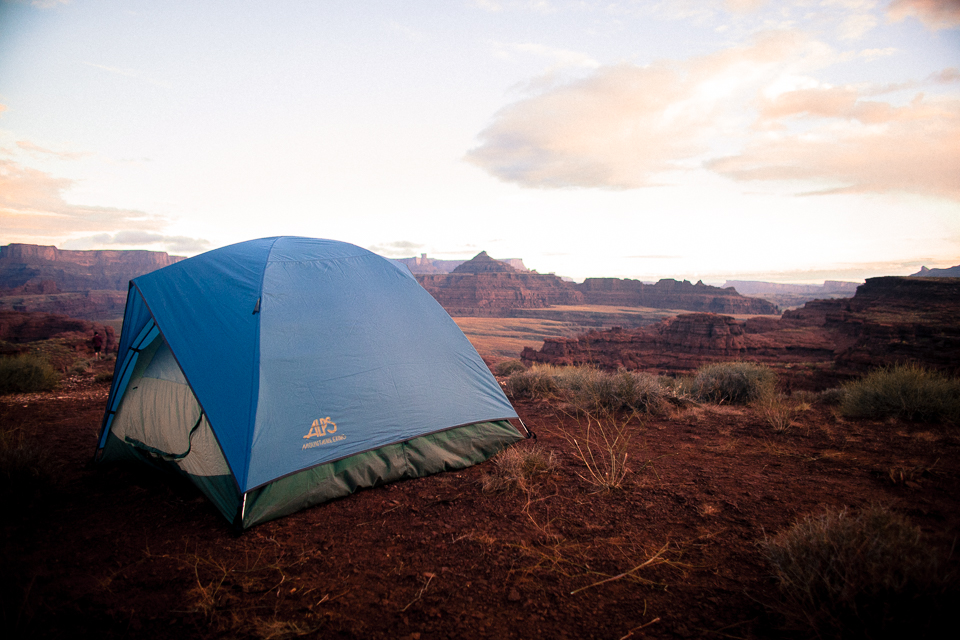 Camping Gear
This year we have added Camping Equipment to our Rental Fleet. We now have the following gear available for rent. Propane Camp Stove, Tents, Sleeping bags, Cots, Chairs, Water Jerries, Fuel Jerries.
Call for prices..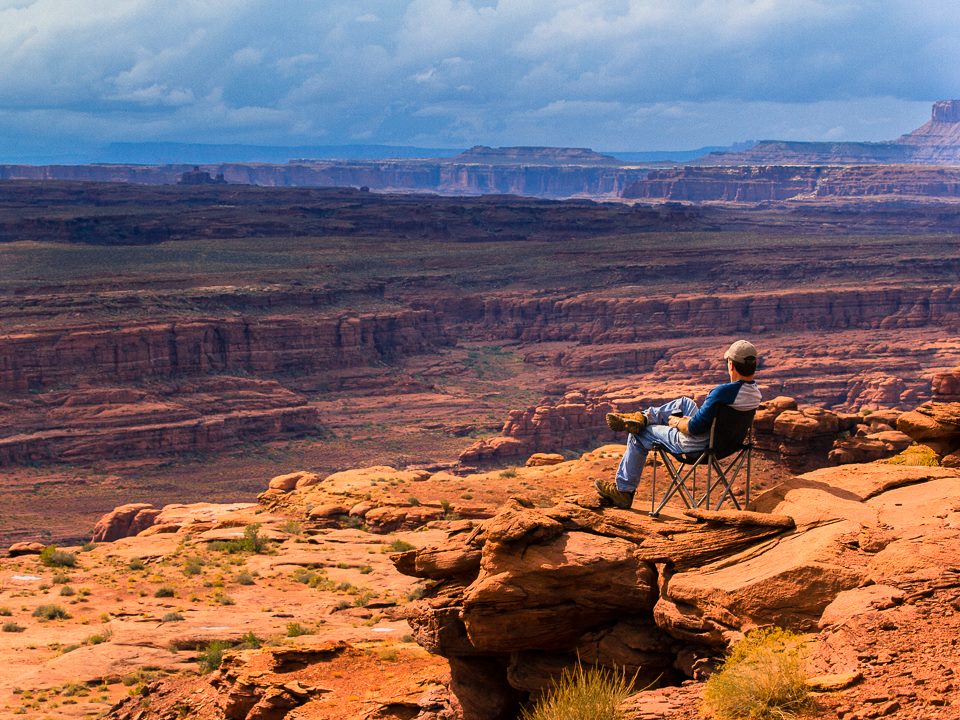 Trails
PROHIBITED AREAS AND TRAILS: The following areas and trails are prohibited due to the nature and difficulty of the trail. Inexperienced drivers can cause harm to themselves and the Jeep while on these trails. Moab Rim, Golden Spike, Behind the Rocks, Pritchett Canyon, Poison Spider, Hell's Revenge, Metal Masher, Steel Bender, Gold Bar Rim, Cliffhanger, Kane Creek Canyon, Top of the World, Strike Ravine, Porcupine Rim, Rose Garden, Potato Salad Hill, Area BFE, Rusty Nail or any other extreme off road trails.
Payment is due at time of  reservation to secure rental. . All Jeep rentals include an area map with recommended trails, cooler with ice, water, and room for lunch or snacks. Sorry, but we do not allow pets in our vehicles.
Our Jeeps are not equipped for extreme off-road. If you are looking for a Jeep that will climb up a sheer cliff, drop extreme ledges, scare the you know what out of everyone in the vehicle, all while not spilling your beer. We are proud to say "We do NOT have the Jeep you are looking for".
If you are looking for a new model Jeep, with low miles, a lift kit, and bigger tires that will take you out to some scenic locations, while providing you with a comfortable ride, while listening to satellite radio, stopping often to take some of the most incredible pictures ever, while bonding with those you came on vacation with. We are proud to say "We are your company".
Minimums
3 Day Minimum 2018 Easter Jeep Safari March 24 – April 1st
2 Day Minimum Thanksgiving Week ( we will be closed so you will need to pick up on Wednesday)
We are closed
Canyonlands Jeep will be closed the following holidays – New Years Day, Thanksgiving Day, Christmas Eve, Christmas Day. If you would like to rent a Jeep during these times please contact us to make arrangements for your rental. We can usually accommodate  requests for pick-ups and drop offs during these holiday breaks.
Discounts for Jeep Rentals
3 – 6 days – 10% discount*
7 or more days 20% discount*
*no discounts during Jeep Safari, car show, or special discount periods