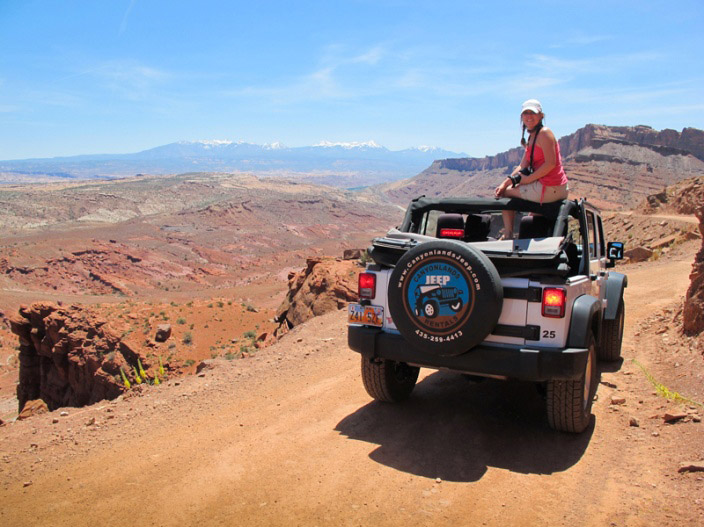 There are a lot of wonderful ways to experience the outdoors, from hiking to climbing to river rafting, but one of the most exciting (and most unique) is jeeping. Jeeping is a fantastic way to explore the outdoors, especially in places like Moab. Moab is full of different trails, some along dirt paths, others on cliffsides, and so on, so there is a lot to choose from. There are a lot of reasons that jeeping is one of the best ways to experience the outdoors, and here are just a few of them:
Firstly, jeeping allows one to explore the world in a very unique way. Going jeeping requires one to go on the back roads and other such trails, places where people don't really go on foot, or even on bikes. Doing this can offer different perspectives, as well as great opportunities for photography.
Secondly, jeeping is perfect for groups of people, such as the whole family. It can even be a lot of fun for dogs (though it is important to take precautions with children and dogs along for the ride of course). A lot of jeeping trails also have places where one can hike, so one can still get some good exercise as well.
Thirdly, the whole experience is sure to be exciting and fun. Some jeep trails will make one feel like they are hanging off of a rock, while others will be bumpy, and others still will take one up to great heights. It can really take one's breath away, and it's an adventure one won't soon forget.
Be sure to look into renting jeeps here if you are interested, and bring plenty of water as well. Stay safe, and have fun out there!