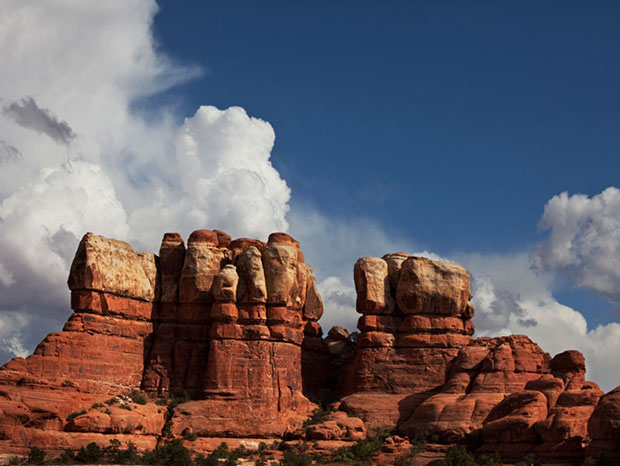 Moab, Utah, is one of the most beautiful places on the planet. People visit it from all over the world, and it is one of the best places for all kinds of outdoor recreation. Whether one is going hiking or jeeping or camping or river rafting, there are options for everyone in Moab, and all of them are fantastic ways to enjoy the summer and the outdoors. One of the best types of outdoor recreation to enjoy in Moab is rock climbing. Rock climbing can be good exercise, fun for the whole family, and is also challenging as well as exhilarating.Here are some examples of great places to rock climb in Moab: 
Firstly, Indian Creek is a very popular climbing spot for both tourists and locals. It mainly has moderate and difficult climbs, and is actually considered to have some of the best climbing in the country. Some favorite spots in Indian Creek include "Spaghetti Western" and "Lightning Bolt Cracks".
Another great place to go rock climbing is Wall Street. This area lines the Potash road, so it has some unique challenges as cars will constantly be in close proximity. It has it's share of easier and more difficult climbs, and the cliff side itself is 500 feet high.
These are only a few examples of the amazing places one can go climbing in Moab. Be sure to check out guides with more examples, and to look into other kinds of outdoor recreation like jeeping as well. It is important to stay as safe as possible while rock climbing as well. As a result, going with a guide, and telling others where you will be climbing, is advised, particularly for inexperienced climbers. Enjoy the amazing rock walls that Moab has to offer, and stay safe out there!