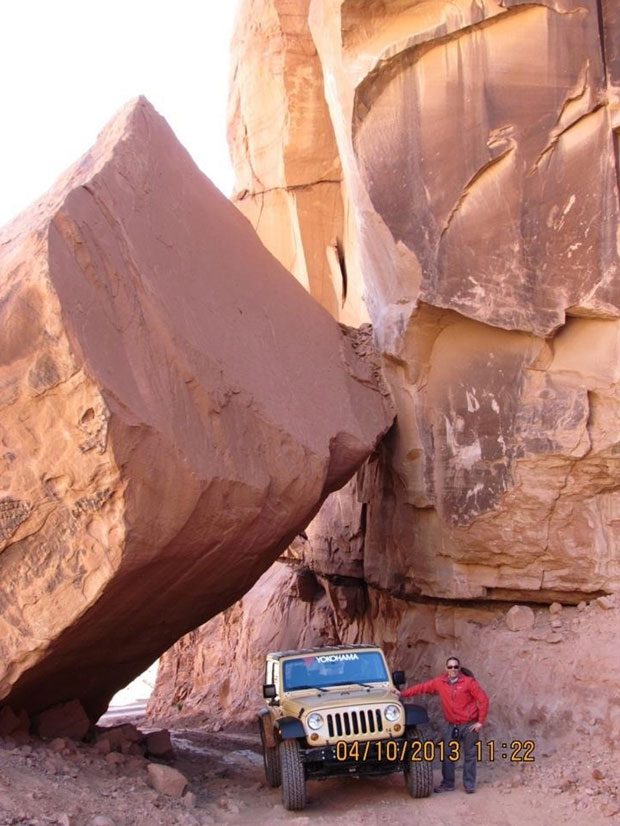 Jeeping is one of the best ways to explore the outdoors, particularly in Moab, Utah. Moab has a lot of beautiful trails of all kinds, and has a fascinating blend of desert and mountain scenery. Jeeping allows one to really get into the thick of nature by going into the backcountry, and it is a great activity for children and adults alike. As with many other kinds of outdoor recreation, it is a good idea to go with a guide, especially if one is inexperienced. There are several gorgeous jeeping trails in Moab, and here are a few of them:
1. Long Canyon. This is a fairly easy trail that mostly follows a gravel road, and only takes about an hour to do. It's a wonderful trail for beginners, though it does also go through Pucker Pass, which is more difficult as well as steeper.
2. Gemini Bridges. This is a more difficult trail, and one needs to especially be cautious if the trail is wet. It has beautiful views of the La Sal Mountains, as well as Arches National Park. Overall, the trip will take one around three hours, and is a great way to spend the day.
3. Klondike Bluffs. This is a fairly easy trail, though it does have some rocky sections. Like with a lot of jeep trails, there are also places one can stop and hike, as the trail itself only takes about an hour or two. In fact, in order to see the bluffs one must do a short hike, as the jeeping trail ends before one can see them.
These are only a few examples of some of the amazing jeeping trails in Moab, Utah. Be sure to check them out here, and to reserve a jeep for rental as soon as you can. Be safe, and have fun out there!