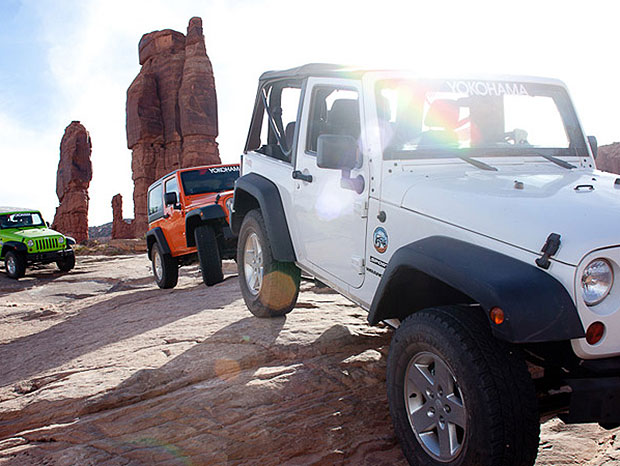 Jeeping is one of the best ways to enjoy the outdoors. It's a lot of fun, and a very popular activity, especially in Moab, Utah. There are a number of trails to go out on, and it can be one of the best ways to explore all the different scenery in the backcountry. It's especially great for people new to the area, though it can be a lot of fun for locals as well. Here are four reasons to go jeeping while in Moab:
1. It's a fantastic way to explore the outdoors. As stated above, jeeping allows one to experience nature in a different way. It allows one to see more scenery more quickly, and it can be incredibly exciting to go up and down the different slopes along the slickrock.
2. It's fun for the whole family. Jeeping can be a great way to entertain children, teenagers, and adults alike. Go out as a family, or just as a group of friends, and you'll see amazing sights. For kids especially it can be a lot of fun, and a good way to keep them entertained.
3. It's a great opportunity for photography. There are amazing images that one can capture while jeeping, and it's easy to go at a slow pace to allow stops for photography. Jeeping and photography is a fantastic way to keep memories of your trip, and can be a lot of fun as well.
4. There are many different options for trails and other activities. Not only are there different trails to choose from, but one can also incorporate other kinds of outdoor activity with jeeping, such as hiking. No matter what one wants to do, there's a little something for everyone.
Be sure to check out Canyonlands Jeep Adventures February Special to get discounts on jeep rentals, and have fun out there!