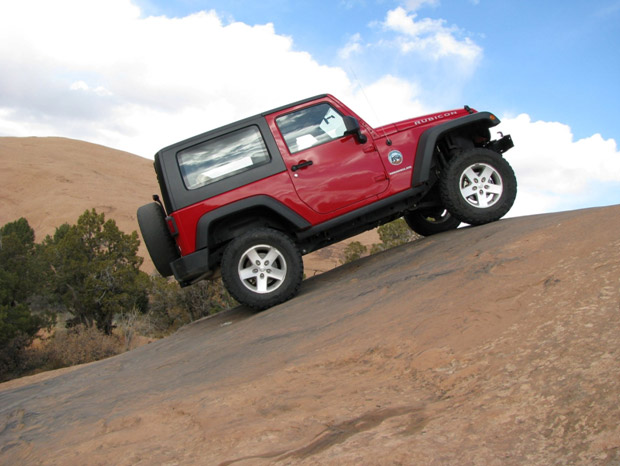 Canyonlands Jeep Adventures has been a part of the Moab community since 2004. It all began when owners Steve and Jason were discussing Jeeping over breakfast at Moab Diner. The business of jeeping in Moab is a popular one, as it allows people to get into the back country. Steve and Jason decided that it sounded like a great business to get into, and began their company. Both Steve and Jason have experience as guides, and love outdoor recreation. By 2005, Canyonlands Jeep Adventures had outgrown it's original location, so they partnered up with Moab Adventure Center.
With the changing of the jeep design, Canyonlands Jeep Adventures was able to increase their fleet from eight jeeps, to twenty. However, they didn't stop there. In 2011, Steve and Jason noticed a lack of rental cars in Moab. As a result, they added family-sized jeeps in four door and two door models. They range from compact cars to seven passenger minivans. Then, in 2012, Canyonlands Jeep Adventures expanded, adding a second location to Canyonlands Field, or the Moab Airport.
Steve and Jason founded this business with the idea of excellent customer service in mind. They also strive to provide good-quality vehicles, and great memories for locals and tourists alike. By choosing Canyonlands Jeep Adventures, one can expect a unique, fun, and amazing experience in the beautiful Moab backcountry.
Also, be sure to check out the February Special: all jeep rentals are only $150 per day. This lasts through the end of the month. Take advantage of it while you can!